Purchase the software...
... or try the latest free Lite version
End User License Agreement (EULA)
END USER LICENSE AGREEMENT for ARV STUDIO software product by IGOR GRGIĆ
This End User License Agreement ("EULA") is a legal agreement between You (either an individual or a single entity) and the author Igor Grgić, Croatia, the "Licensor" of ARV STUDIO software for the use of software including related documentation and materials ("SOFTWARE PRODUCT").
By installing and by activating the SOFTWARE PRODUCT on your computer, you declare yourself in agreement with these conditions and you agree to be bounded by the terms of this EULA.
If you do not agree to the terms of this EULA, do not install or use the SOFTWARE PRODUCT.
REGISTRATION/ACTIVATION of the full/paid version of SOFTWARE PRODUCT:
It is required that you register the SOFTWARE PRODUCT in order to receive an activation license key that enables you to use the SOFTWARE PRODUCT on your computer. It is not possible to use SOFTWARE PRODUCT that is not activated.
SOFTWARE PRODUCT LICENSE:
After purchasing this SOFTWARE PRODUCT this EULA grants you the following rights: Installation, Use and your personal ACTIVATION KEY/FILE. You may install and use ONE (1) copy only of the SOFTWARE PRODUCT.
Disclaimer of Warranty:
The AUTHOR of this Software expressly disclaims any warranty for the SOFTWARE PRODUCT.
THE SOFTWARE PRODUCT AND ANY RELATED DOCUMENTATION IS PROVIDED "AS IS", WITHOUT WARRANTY OF ANY KIND, EITHER EXPRESS OR IMPLIED, INCLUDING, WITHOUT LIMITATION, THE IMPLIED WARRANTIES OF MERCHANTABILITY, FITNESS FOR A PARTICULAR PURPOSE, OR NON-INFRINGEMENT.
The entire risk arising out of use or performance of the SOFTWARE PRODUCT remains with you.
NO LIABILITY FOR DAMAGES.
IN NO EVENT SHALL THE AUTHOR OF THIS SOFTWARE BE LIABLE FOR ANY CLAIM, OR ANY SPECIAL, INDIRECT OR CONSEQUENTIAL DAMAGES, OR ANY DAMAGES WHATSOEVER RESULTING FROM LOSS OF USE, DATA OR PROFITS, WHETHER IN AN ACTION OF CONTRACT, NEGLIGENCE OR OTHER TORTIOUS ACTION, ARISING OUT OF OR IN CONNECTION WITH THE USE OR MISUSE OR PERFORMANCE OF THIS SOFTWARE.
You assume all responsibility for the selection of the software to achieve Your intended results and for the installation, use and results obtained from the SOFTWARE PRODUCT.
RESTRICTIONS:
You shall not copy, distribute, translate, transmit, merge, modify, host, publish, make, sell, transfer, adapt, loan, rent, lease, assign, share, sub-license or make available to another party, the SOFTWARE PRODUCT or any copy, in any way, in whole or in part. You shall not reverse engineer, disassemble or decompile the SOFTWARE PRODUCT, or electronically transfer it into another computer language.
NO REFUND:
The Author of this Software does not offer refund of any kind. There is a LITE/TRIAL version of the SOFTWARE PRODUCT for your testing purposes.
By purchasing, You agree to the above-mentioned EULA.
Purchase Full version (v3.2)
Buy now with Paypal or Card:
Price is $90 ( ̶$̶1̶1̶4̶ 20% off)
#! Runs on Windows OS
After purchasing you will get the full version download link in the next 1 to 6 hours (it depends on your time zone/hour difference)
After purchasing, You will get:
full version download link. IMPORTANT: sometimes Hotmail users may not receive my e-mail, please check your junk/spam/trash folders or e-mail me (Contact page) after the purchase with your non-Hotmail address

PREMIUM1300 (upgraded since version 2.4), ARVOPTIMAL and ARVGUARD features

simple e-mail instructions to send the 'Activation License' e-mail request

your personal 'License file' for the use of ARV Studio on your computer only

detailed User Manual with step-by-step instructions

free technical support (via e-mail)
ARV Studio is a native (Microsoft) Windows Operating System program
System/computer requirements:
Microsoft Windows operating system (Windows PC)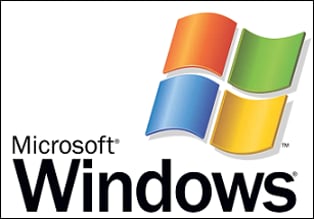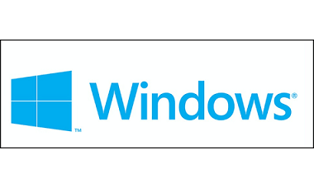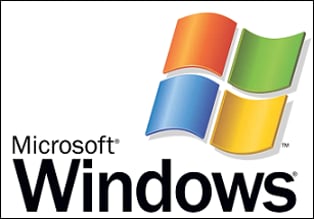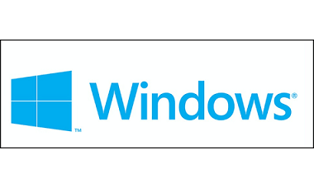 No Macintosh version available.
Alternative for Mac users (advanced): click here for info
Alternative purchase option:
Buy with a cryptocurrency (BTC, ADA, LINK, UNI, ALGO...) using this page: Pay-Crypto
LITE version (free)
Click 'Download' and wait for a few seconds...
(file size 6 MB - runs on MS Windows PC)
Please be assured that the file is
completely safe even if your 'Antivirus'
software issues a warning.
If you wish to try the Lite/Trial version first, then download it here: